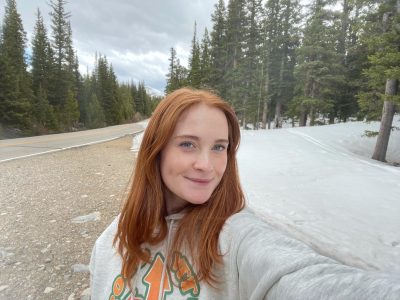 We would like to start off the 2021 school year by introducing one of our four Difference Maker Mentors, Margaret (Meg) Sanders! Meg is a senior at UConn studying natural resources with a concentration in environmental sustainability and conservation, and a minor in human rights. Meg has worked at the NRCA for almost two years now and is passionate about furthering community conservation efforts, particularly those centered around environmental justice.
As a Difference Maker Mentor,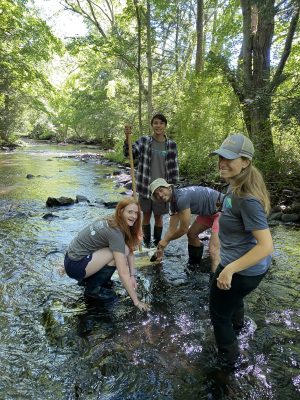 Meg is working with two teams of Connecticut students to carry out community conservation projects. One student that Meg is collaborating with as a team is working on a project focused on wildlife conservation in the Ash Creek estuary. Meg and her mentee Campbell have set up wildlife camera traps around the estuary and are collecting picture and video data on the existing biodiversity there. The deliverable that they hope to create is an ArcGIS StoryMap educating the Fairfield public on the importance of biodiversity. Meg and her second team, Alissa and Lily, are focused on leading an environmental education event in Cheshire, CT. They are planning on educating the public on topics such as simple ways to live in an eco-friendly way that can be incorporated into day to day life, community gardening, and creating more outdoor spaces for the public.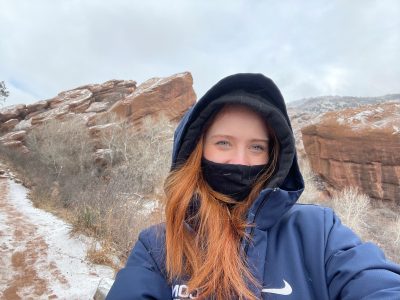 In her free time, Meg loves reading, cooking, gardening, traveling, taking walks and working out. At UConn, she is a member of the Alpha Chi Omega sorority and also works for Residential Life on campus. This summer, Meg was named an AAAS SciTech and Human Rights FutureGen Scholar and will be completing a sponsored oral history project this school year. Her project will be focused on centering the narratives of individuals from under-represented backgrounds and uplifting their environmental advocacy. She is really excited to start interviewing respondents and learning more about their work in the environmental field. After graduation, Meg plans to move to Atlanta, Georgia and hopes to attend graduate school for a master's degree in sustainability and energy management. Meg is very excited to continue working to engage communities in conservation efforts and learn more about facilitating environmental education through the NRCA this school year!
---