Hello! My name is Caitlin Daddona (she/her/hers), I am a rising senior studying Environmental Science with a minor in Sociology here at the University of Connecticut (UConn), Storrs, Connecticut (CT). This year, I am also a NRCA (Natural Resources Conservation Academy) Difference Maker Mentor and so excited to get started!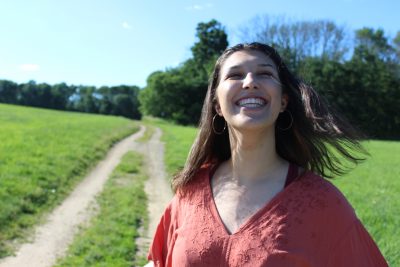 Connecting many of my passions, being a NRCA Difference Maker Mentor allows me to connect with my environment and bring people together to enjoy and build communities that recognize human-environmental relationships. I have worked previously in sustainability and found that environmental fields still struggle to productively question the systems and histories of our "fields" – the most rewarding part of mentoring high school students and adult teams is that we all bring a very personal appreciation of the environment, which lends itself to critical conversation and action.
I am really interested in community holistic health, and hope to go into a career addressing environmental health from a policy and/or law standpoint. It was a sociology course that explained how mental and general health is shaped by living spaces and socio-environmental contexts – that introduced me to environmental studies and sciences. These seemed to be the only fields that endeavored to consider all these factors together. I hope to consider the interconnectedness of our lives with our surroundings and understand humans as part of the ecosystem, not above nor separate (speaking of, here's an article by UConn Geology Professor Robert Thorson on the "Shape of Storrs" on how glacial melt formed our UConn Storrs campus landscape).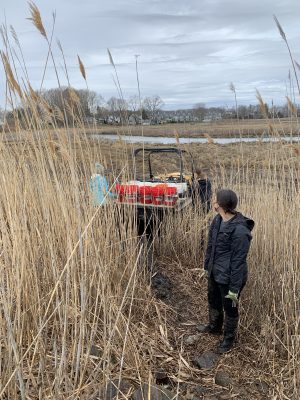 In relation, I am interested in addressing environmental inequities and injustices in my communities; although part of the ecosystem, specific human populations and cultures are driving environmental and human degradation at a disproportionate scale. I am from Glastonbury, CT and currently call Willington, CT home, but also have family ties in Waterbury, and Hartford, CT – all these communities and those within them have a role, albeit different, in environmental injustice. I want to learn how to help students address these inequities in their communities, dependent on their context and mine.
Additionally, I love thrifting and clothing re-use, as it ties my passions of mental health, creative expression, and critical awareness of waste systems – I'm starting a clothing re-use program here on campus called The Swap! In my free time, you can find me singing, playing piano, and running around random places on campus. I also wander around CT marshes as a Lab Technician at Dr. Ashley Helton's Biogeochemistry Laboratory at UConn (see picture on left). I'm looking forward to learning and working with the NRCA Difference Maker Mentor team and our youth and adult teammates! Take care.
---