Hey y'all! I'm Erin McKeehan and I will be serving as one of the NRCA Difference Maker Mentors for the 2022-2023 program. I am currently a senior at UConn studying Economics and Environmental Studies. While I plan on pursuing multiple pathways, I am particularly interested in circular economies and economic justice. I am radically optimistic in the belief that we as people already have the resources we need to achieve more suitable systems for human life (and by extension - our environment). The true obstacles then lie in education and connecting groups of people together to create and sustain such systems. Through the NRCA, I hope to contribute to and learn more about the community relationships required to achieve these goals.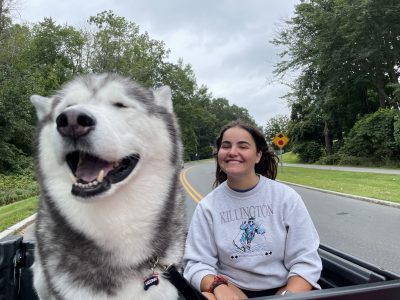 Also at UConn I am the president of the service fraternity Alpha Phi Omega. We're best known for being in charge of the care of the Jonathans since 1970, which has been an incredible way to experience and serve the larger university population. While lesser known, the bigger part of what APO does is create as well as engage in service projects in the greater Tolland/Hartford County areas. When not at UConn, you can likely find me trying out new beverage concoctions at various local coffee shops, eating Lizzie's Curbside at the Coventry Farmers' Market, hanging out with my cat Chester, or making my way through the entire NCIS cinematic universe.
All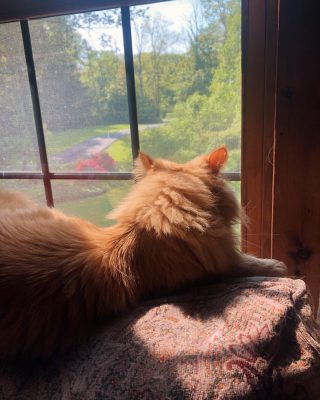 this to say, the common thread underlying each of my interests is certainly grounded in building and participating in my communities. Sharing knowledge to co-create a better world with what we know now is a mission we can all take part in, and I am very excited to be a part of that this year with the Natural Resources Conservation Academy!
NRCA's Difference Maker Mentors (DMM) program are currently supported by a generous 5-year donation from the original private family foundation and from a grant (WAMS-2021-38503-34817) from the USDA Women & Minorities in STEM Fields.
---