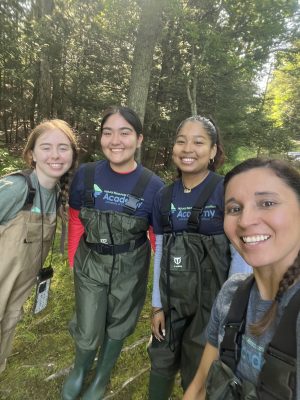 Hello, my name is Alexandra Blas, and I'm thrilled to introduce myself as one of the Difference Maker Mentors for the 2023 – 2024 academic year. I am a senior at the University of Connecticut, majoring in Allied Health Sciences with a minor in psychology. My academic interests center around genetics and genomics, particularly how environmental exposures can impact our DNA and the potential consequences, including diseases like cancer. The fusion of healthcare and scientific exploration is my passion, and I'm hopeful to learn more about our understanding of these intricate connections.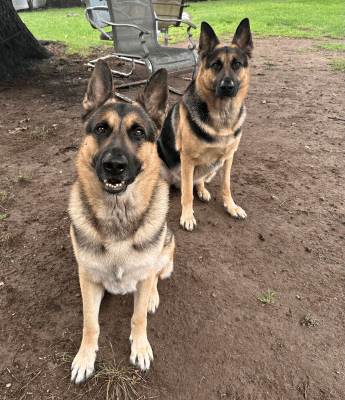 I am originally from Stamford, Connecticut, but I have moved over 15 times! Which has taught me how to adapt to new environments. In my freetime, you can find me in the company of my four-legged, hairy, german shepherd children, Milo and Canelito. Their playful antics always allow me to take a break from school and remind me how to enjoy the simple things in life. I enjoy teaching them new tricks. Milo is trained in providing anxiety relief by doing deep pressure therapy. I also enjoy creating new dishes, and testing out different ingredients. I love decorating pastries and even created dog friendly pastries so that my dogs can enjoy them as well. Art, in fact, has always held a special place in my heart. When I was younger, I began exploring various creative outlets, including pottery, drawing, painting, and crafting my own jewelry. This artistic inclination continues to influence my life, allowing me to see the world through a different lens. It has become a way to release any feelings I may have, and allows me to take a break from things going on around me.
Becoming a Difference Maker Mentor was a conscious choice to explore a different field and reconnect with my love for the outdoors. This program has not only allowed me to connect with nature again but has also opened my eyes to the vast
unexpected learning opportunities. Collaborating with individuals from diverse backgrounds, gaining insight into their work, and uncovering the behind-the-scenes processes have been some of the most enjoyable parts of this experience. My goal as a mentor is to expand my knowledge in this field and support my mentees in their unique journeys. I aim to assist them in discovering their passions and guide them in creating projects that can leave a lasting impact for years to come. I look forward to this exciting journey ahead and the opportunity to help my mentees bring their project to life.
---