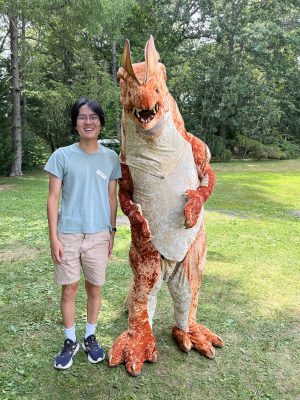 Hello! My name is Andy Zhang and I am a sophomore at the University of Connecticut where I serve as a NRCA Difference Maker Mentor for the 2023-2024 cohort . 
As a dedicated student, I am pursuing degrees in environmental science as well as economics with the aim of developing a well-rounded perspective on how we can create sustainable solutions that integrate ecological preservation with economic prosperity. It is this aspiration that has driven me to become a Difference Maker Mentor among other things. 
Being a mentor in this program has allowed me to connect with a group of students who share a deep passion for the environment. The prospect of guiding and empowering them throughout the upcoming year fills me with immense excitement. The experience of collaborating with like-minded peers, all fueled by the ambition to make a positive impact on the world, makes me hopeful for the future of our planet.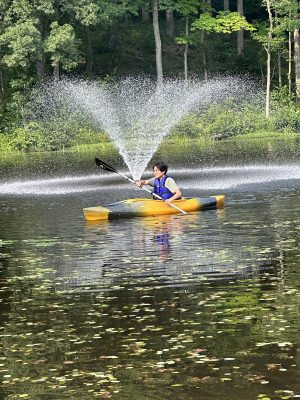 Beyond my position as a Difference Maker Mentor, I'm also actively involved in various other UConn organizations and clubs. The Office of Sustainability has been a platform where I contribute as an intern, empowering me to become a champion for sustainability. In addition, I'm a proud student ambassador for the College of Agriculture, Health, and Natural Resources. These involvements not only enhance my own growth but also enable me to actively contribute to the university community.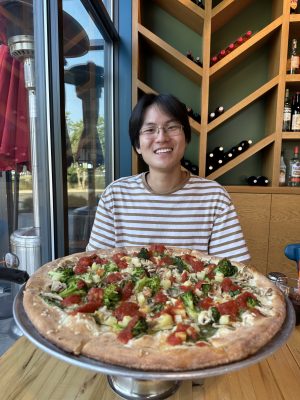 When I'm not busy with my academic pursuits and extracurricular activities, you can find me engaged in a variety of hobbies. I have a long-standing love for reading books and I'm always working on improving my foreign language skills. Of course, I also indulge in the occasional Netflix binge-watching session to unwind and relax. Staying active and healthy is something else I try to keep in mind and I accomplish this by either using our state-of-the-art recreation center for weight lifting or running around the local Storrs area.
My UConn life has been a dynamic blend of academics, personal growth, and leisure, and I'm excited to continue embracing all that it has to offer. As I step into this role of Difference Maker Mentor at the NRCA and continue my journey at UConn, I'm eager to make a positive impact, learn from my experiences, and collaborate with others who share my vision for a sustainable and vibrant future.
NRCA's Conservation Ambassador Program (CAP) and NRCA's Difference Maker Mentors (DMM) program are currently supported by a generous 5-year donation from the original private family foundation and from a grant (WAMS-2021-38503-34817) from the USDA Women & Minorities in STEM Fields.
---