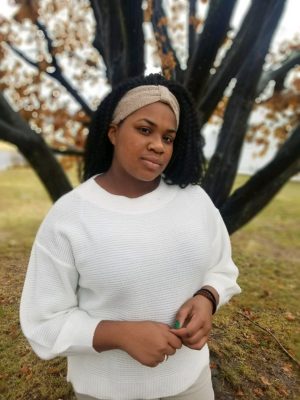 Hello everyone, my name is Tianna Felder and I am one the NRCA's fall 2019 Difference Makers. A little bit about myself, I am currently a sophomore at UConn double majoring in business management, marketing with a minor in Spanish. I was a part of the 2015-2016 CAP program where I did a grazing management plan on a farm as my independent project. Living in a city like Waterbury, CT I was not around rural areas or animals that weren't common household pets. So completing the field experience where 85% of the week consisted of us deep in forests, waist-high in streams/rivers and getting our hands dirty with soils was completely out of my comfort zone but I somehow enjoyed it.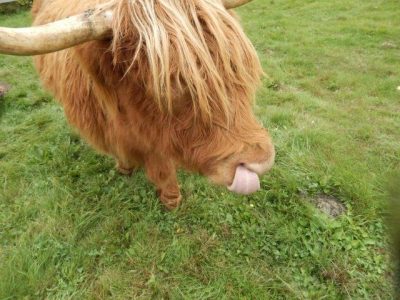 As I said before my project was a grazing management plan for a Connecticut farm. The farm was grazing Scottish Highland beef cattle who not only were the cutest things ever but were huge. The area they were grazing in was too small for their size and was causing conflicts to arise on the land like soil compaction, erosion, and water quality issues. By creating a grazing management plan the farm can graze the cattle for certain periods then transfer the cattle to different paddocks allowing for the other spaces to rest and regrow.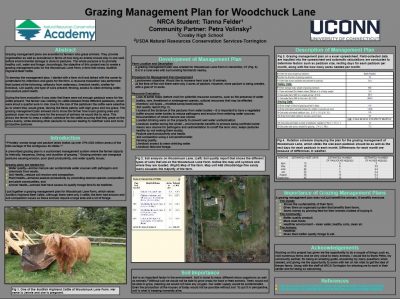 By participating in the CAP program I developed an interest in natural resources because I enjoyed knowing about topics like invasive species and proper grazing tools for farms. I felt like I possessed knowledge that not many knew about which made me feel pretty good about myself. After my completion in the program, I continued pursuing my passion for the natural resources by becoming chapter president of my school's Science National Honor's Society as well as captain of my school's Envirothon team. Becoming a difference-maker allows me to stay in the loop with the natural resource community here in Connecticut as well as figuring out how I can apply natural resources to my current majors.
---