Hello!
I am so excited (and a little nervous) to be the new Conservation Training Partnerships program coordinator. Our former fearless leader, Laura Cisneros, will still be involved with the NRCA, but now in a different role.
Laura is responsible for the incredible success of this program to date, and as such, left behind some pretty big shoes to fill. Luckily for me, though, her office is just on the other side of a wall from mine, and she has very kindly been helping me learn the ropes of this new position during the past month.
Some background info… I am passionate about nature and science, and as a former teacher, really enjoyed working with students. As CTP coordinator, I am able to combine many of my interests and skills into one job – what could be better?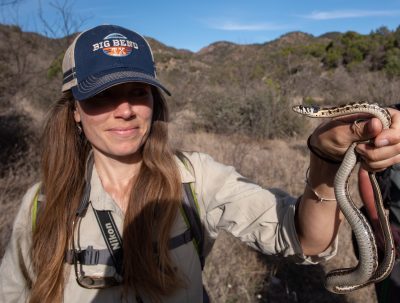 I have a master's degree in Natural Resources with a focus on Wildlife Ecology from the University of New Hampshire, where I studied the effects of clearcutting on forest amphibians.
After a short gig as a biological technician at the Cape Cod National Seashore, I worked as a lab manager at several universities (Penn State, Rice, and here at UConn) conducting research mainly in the field of ecology and evolutionary biology.
In 2014 I decided to shift gears and went back to school to earn my teaching certification, after which I became a high school science teacher for several years. I am thrilled to now be a part of the NRCA, where I can continue to work with teenagers that share a passion for conservation and the environment.
I try to spend as much of my free time outside as possible – walking, running, biking, fishing, hunting, gardening, canoeing, camping, etc. Connecticut has an impressive amount of hiking trails in some truly beautiful places; I love discovering new ones and revisiting my long-time favorites.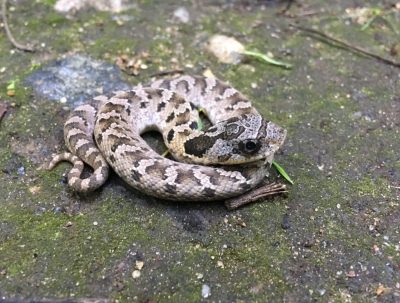 A few more fun facts… I love (love!) reptiles and amphibians – snakes, turtles, lizards, frogs and salamanders. I found my first ever eastern hognose snake in CT a few weeks ago (a tiny baby!) and am still super pumped about it. I have been volunteering at the Coventry Farmer's Market for the past five years, but you might not recognize me without my orange flag (I direct traffic in the parking field). I am a fantasy football fanatic, and also in the process of becoming a Living Donor Ambassador with the YNHH Center for Living Organ Donors. Want to know more? Just ask!
---