Hi! I've been at UConn for nearly five months now and have learned so much about UConn, the Department of Natural Resources and the Environment, and our amazing Natural Resources Conservation Academy (NRCA) programs – the Conservation Ambassador Program (CAP), Conservation Training Partnerships (CTP) and Teacher Professional Learning (TPL). NRCA programs have so far engaged 405 participants from 123 high schools and 138 local organizations, located in 125 towns & cities in Connecticut. Tremendous reach, with impressive results. NRCA participants have completed more than 230 community conservation projects around the state.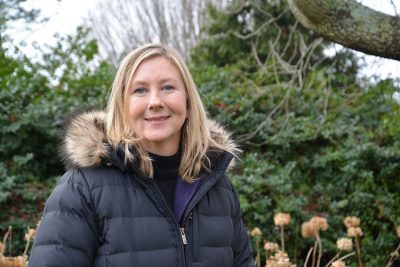 This is all very exciting to me. I'm currently working with the 2019-2020 cohort of CAP students who are wrapping up their conservation projects and distilling their experiences for professional poster presentations at the Connecticut Conference on Natural Resources at UConn on March 16th. It's also time to bring a new cohort into the fold and so recruitment activities are underway. Their journey will begin with an immersive summer field experience led by UConn faculty. An amazing experience for anyone, and especially rewarding for teens!
As a longtime environmental educator, I can't wait to get out there and experience first-hand, the CAP field experience. I chose my career well, given my passion for nature and engaging people of all ages in discovering the natural world. While I'm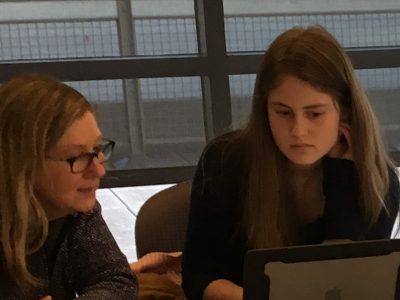 a coastal person in love with marshes, estuaries, beaches and dunes, I'm ready for the forested landscape this summer in the CAP field experience.
So, a bit more about my background. I have a B.S. in Environmental Conservation, an MBA in Management and Organization and a PhD in Environmental Studies. My research area is conservation psychology – "the scientific study of the reciprocal relationships between humans and the rest of nature, with a particular focus on how to encourage conservation of the natural world," per Wikipedia. I pursued my doctorate enhance my environmental education efforts by finding out "what works" to motivate, and hopefully sustain, environmentally-responsible behavior. I've learned some pretty interesting things about human behavior and influencing change, and I apply this to the development and delivery of environmental communications messages and programs.
When I'm not sharing nature with youth, and just about anyone who'll look and/or listen, I'm outdoors enjoying birds, boating, hiking, dog-walking and attending our daughter's sports events. I love creative expression and have recently indulged in painting. I use an abstract realism style and my subjects are, of course, all inspired by nature.
---