Aside from mentoring Conservation Training Partnership (CTP) participants and carrying out community conservation projects, our Difference Maker Mentors take on passion projects on the side throughout the year. Currently, our Difference Maker Mentor Meg is working on creating a project template that is centered around environmental justice for future programs.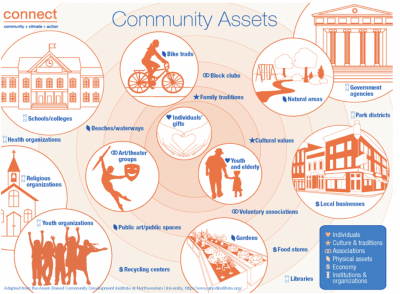 During previous years, we have used several existing project templates to guide students in carrying out their community conservation projects. We have a wildlife monitoring template, a water quality template, trail mapping, invasive species, and choose your own adventure. This year, the Difference Maker Mentors reimagined the possibility of educating participants on the environment through a social and racial justice lens using an environmental justice (EJ) project template. Meg is also using her knowledge on Asset Based Community Development (ABCD) to demonstrate how individuals can use the assets of their community to address environmental justice issues throughout the template.
With this project template, we hope to engage youth and adult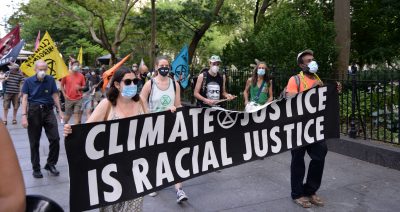 participants with what environmental justice is, why it is important, and how they can make an impact addressing environmental injustices in their own communities. Our focus on this directly aligns with one of the NRCA's vision statements, in which we state that our vision encompasses individuals, both independently and collectively, recognizing systems of oppression, confronting them, and striving to promote and uphold educational justice, environmental justice, and racial equity.
Along with our environmental justice focus, Meg is doing research with a plan to write a Land Acknowledgement Statement for the NRCA. As we learn about and engage with environmental justice, we must acknowledge the history of our institution in that we have displaced several tribes of Indigenous peoples. We as a university have played a role in displacing several Indigenous peoples; the Mohegan (Mo-he-gan), Mashantucket Pequot (Mash-un-tuck-it Pea-kwaht), Eastern Pequot (Pea-kwaht), Schaghticoke (ska-teh-COKE), Golden Hill Paugussett (paw-GUS-it), Nipmuc (Nip-muck), and Lenape (Leh-NAH-pay) peoples.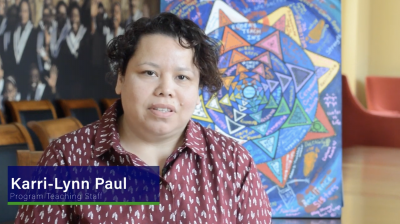 In the writing and research process, Meg has learned a lot about the nexus between ABCD and Indigenous communities. Meg took an ABCD short course out of Georgia Tech last year and interviewed Karri-Lynn Paul, a Wolastoqiyik (Maliseet) woman and a member of Woodstock First Nation in New Brunswick, Canada. After working with Karri-Lynn, Meg learned about how ABCD was one of the crucial ways in which Indigenous peoples built communities prior to colonization. Paul discussed how Indigenous peoples thrived by using all of the gifts and talents of their tribe members to ensure that everyone was fed and taken care of. Karri-Lynn works at Coady International Institute now as a teacher and facilitator of Indigenous Women in Community Leadership programs. 
Meg loved learning from Karri-Lynn and gained a lot of knowledge of Indigenous history, practices and how important ABCD is for communities. A large takeaway of this experience for Meg came directly from Karri-Lynn, who when asked about sustainability stated that when you truly center community members' assets and make it your foundation, it is impossible to forget all of those wonderful things that you know about one another, and that is what sustains a community. Meg plans to continue this research and aims to finalize the Land Acknowledgement statement and Environmental Justice template by the end of the year. 
---