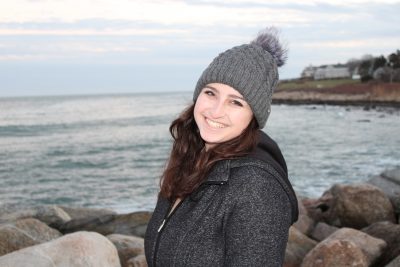 Hi! I'm Abby Bar, and I am a rising senior here at UConn. I am currently pursuing a dual degree in Ecology and Evolutionary Biology and Applied Mathematics. I hope to apply both of these fields in my future career. This summer I am working as NRCA's Environmental Education Intern, and I am looking forward to assisting in the Pre-College Summer program.
I plan on entering a career that deals with conservation biology, and eventually attend graduate school to further explore a specific direction in this field. My interests lie in topics such as Ornithology, population dynamics, and green infrastructure. In my senior year and beyond, I want to keep exploring topics related to environmental science and ecology and eventually find a career that allows me to use my mathematics background to supplement work that will have a positive impact on the environment. Through this internship I hope that the connections I make, the knowledge I gain, and the experiences I have will all help me in gaining clarity in my career goals.
I am excited about this internship as I believe it provides me with the perfect opportunity to share my passion for the environment with others. I hope that during this course I will inspire students to continue pursuing their own love for the environment. I believe that working towards a more sustainable society begins with environmental education, and I am eager to be a part of the teaching process. Through working with NRCA to help teach students, I especially look forward to gaining exposure to topics that I am perhaps less well versed in.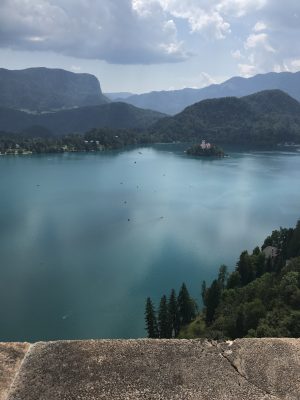 At UConn, I am also a math tutor at the Q Center and I am doing research for the Bagchi Lab involving tropical rainforest diversity as part of my Honors Thesis. In my free time I like to go to the gym, bike, cook, and paint. I also am a big music fan, and I love to go to concerts whenever I have the opportunity. Some of my favorite artists are Taylor Swift, Hippo Campus, and Cage the Elephant. Additionally, I am a big traveler. Some of my favorite destinations have been Lake Bled in Slovenia, Cambridge, England, and Zion National Park in Utah. I would love to visit more National Parks in the coming years, particularly Yellowstone and Banff National Park in Canada. I am so excited to be a part of NRCA so that I can share my love of the environment with students and inspire them to be a part in creating a more sustainable world.
---